Legal status of the Organization
Amanat Foundation Trust (AFT) is a social voluntary organization founded in 1994 with the zeal to channelize educational and skill development resources towards minorities and marginalized welfare.
Registered under Indian Trust Act,1882,
Registration No: 11198/IV/1115/1994,
Date of Registration: 14.07.1994,
Registered under F.C.R.A.
(Foreign Contribution Regulation Act,
Government of India, New Delhi)
Registration No : 147120524
Date of Registration: 02.06.1999
Registered U/S 12A and 80G(5)(6)
Income Tax (Exemption) Act, 1961
Regn No. DIT(E)/T-197/8E/237/94-95
DIT (E)/2968/8E/237/94-95/6331-33
Registered under NITI Aayog (Gol)
Unique Id: WB/2009/0002431
UNPP Log In ID: info@amanatindia.org
Development of Vulnerable Communities
Our vision is to work in all aspects of development of vulnerable communities conforming to SDG(Sustainable Development Goal) components especially in the field of Health, Education and Poverty Alleviation.
Providing Minorities with Knowledge, skill and awareness
Our mission is to address the needs and rights of minorities, the underprivileged and the marginalized and provide them with the required knowledge and skill and awareness.
Education: Empowering individuals through holistic education, promoting literacy, and creating opportunities for skill development.
Health: Promoting well-being through healthcare initiatives, preventive measures, and access to quality medical services.
Livelihood Development: Fostering sustainable livelihoods by offering vocational training, entrepreneurship support, and income-generation opportunities.
Disaster Relief: Responding swiftly to crises, providing aid, and supporting affected communities during natural disasters and emergencies.
Message from the Director
We strongly
believe Amanat is a foundation for us and by us
– Md Shah Alam, Director, AFT
We have over 70 contractual and permanent staffs engaged with different projects. Besides over 10000 volunteers from across different districts of West Bengal, Assam and Bihar actively promoting behavior changes messages through their respective networks. All types of human resources are available with the organization to bear responsibility and to carry out activities towards the accomplishment of the stated goal.
The number and level of expertise and skilled workers are sufficient to carry out any programme. Besides, the staff members, who are taking care of programmes, are being trained under the precise stream from time to time. Field level volunteers, social mobilizers, GP mobilizers, district coordinator and top strata of administrative staff are trained. In our staff recruitment we maintain impartial manner; rising above caste, creed and religion. In our organogram it is seen how our human resources have been deployed and functioning strata wise.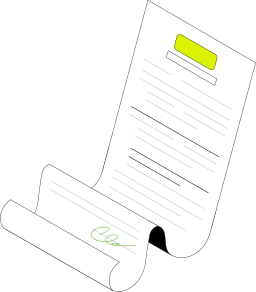 You can contribute to provide a place for children with special needs!
Be the change you wish to see – Join Amanat Foundation Trust as volunteers and make a meaningful impact, together!